<!center><!video controls controlsList="nodownload" src="/video/Gameshows.mp4"><!/center><!br> <!center><!img src="/2021/images/menu/review.jpg"><!/center><!br> <!!! ALL-CON LLC>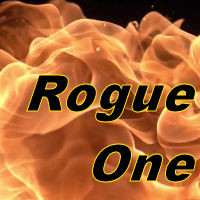 Independent Content

Rogue One
Rogue One

What happens when a member of an All-Con Games and Theory production group breaks away and creates their own brand new group? Well then game shows go rogue and that's how we got Rogue One! But that's what the game shows track is all about, an ever-expanding collection of creative people creating new shows!

Website:
www.jedicoleuniverse.com



---
SAT 1:00 PM: Family Feud Convention Edition (45 mins.)

Room: LONGHORN (Lincoln, Lower) Rated: Everyone

Produced By: Rogue One

Moderated By: Kevin Jackson; Jeremy Arias; Franco Fernandez
Do you enjoy going to cons? Do you think you know everything there is to know about them? Do you like game shows but don't know any trivia? If you do, then come on down and let's see if you really do, and let's have some fun.
As with all game shows, get there early to get in on the potential contestant pool. Some game shows have a pre-show qualifying quiz and contestants are chosen at random from the contestant pool.

Category: Game Show