<!center><!video controls controlsList="nodownload" src="/video/Gameshows.mp4"><!/center><!br> <!center><!img src="/2019/images/menu/review.jpg"><!/center><!br> <!!! ALL-CON LLC>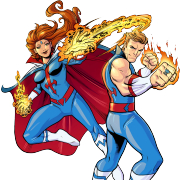 Timelord Link

Timelord Link is a cosplayer of many characters from many of the world's popular TV shows and video games. His favorite character to cosplay is Jedi Master Obi-Wan Kenobi. He is also known to cosplay as Luigi, Wario, The Doctor from Doctor Who, and a Rocket Executive from Pokemon. Future cosplays include (but not limited to) Ganondorf from the Legend of Zelda Series, Kafei from The Legend of Zelda: Majora's Mask, Red Royal Guard from Star Wars, and Toadsworth from Super Mario Sunshine.

Oni-Con 2012 was Timelord Link's first ever convention, and ever since then, he has appeared at many more conventions as the years progress. He also assists Box of Props Mario and Geeks 5 Ever with many different panels at conventions, namely DBZ vs Naruto, Star Wars VS. Star Trek, Marvel VS. Capcom, The Super Cosplay Dating Game, etc.

Facebook:
facebook.com/timelordlink

---
THU 8:00p.m.: Star Wars vs. Star Trek (45 mins.)

Room: DOGWOOD (2nd Floor, Left) Rated: Teen

Produced By: Unaffiliated Individuals

Are you a fan of Star Wars, Star Trek, or BOTH? Well come and bear witness to two of the most iconic sci-fi fandoms in cinematic and television history as they go head to head in this comedy roasting panel! Which one will emerge the victor?
Speaking: Timelord Link

Category: Discussion Panel