<!center><!video controls controlsList="nodownload" src="/video/Gameshows.mp4"><!/center><!br> <!center><!img src="/2021/images/menu/review.jpg"><!/center><!br> <!!! ALL-CON LLC>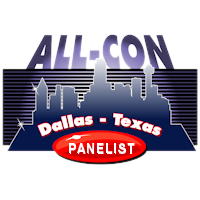 Scott Bracken

---
SAT 7:00 PM: Crime In The Victorian Time (45 mins.)

Room: MONARCH (Lincoln, Lower) Rated: Mature

Produced By: Mad Raven Productions [A01]

Want to know the origins of our real crime shows? Victorian times brought us true crime stories and serial killers. We will discuss how views of crime and punishment changed during the Victorian times. WARNING - Adult themes will be discussed. Not recommended for children.
Speaking: Scott Bracken; Dara Kountz

Category: Discussion

---
SUN 11:00 AM: History of Halloween (45 mins.)

Room: MONARCH (Lincoln, Lower) Rated: Everyone

Produced By: Mad Raven Productions [A01]

Just how ancient is the holiday of ghosts and monsters? Where did it all start? You'll be surprised.
Speaking: Jim Trent; Scott Bracken

Category: Discussion