<!center><!video controls controlsList="nodownload" src="/video/Gameshows.mp4"><!/center><!br> <!center><!img src="/2019/images/menu/review.jpg"><!/center><!br> <!!! ALL-CON LLC>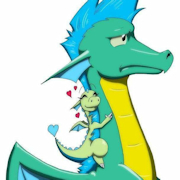 Independent Content

Heroic Inner Kids
We are a nonprofit, charity organization benefiting North Texas area in an organized manner by providing creative volunteers. We believe everyone has an inner child that wants to be a hero, we want to inspire that in others using the legends of superheroes, fairytales and other characters.

Facebook:
Facebook.com/HeroicInnerKids



---
SAT 11:00a.m.: Russ Adams Look Alike Prize Competition (45 mins.)

Room: DOGWOOD (2nd Floor, Left) Rated: Everyone

Produced By: Heroic Inner Kids

Look in appearance as closely as possible to creature creator Russ Adams. Make a $5 donation benefitting Heroic Inner Kids for entry (this is a non-profit fundraising activity) and judging by Russ Adams and his fellow judges. Winners receive autographed copies of Russ' books or various other prizes.

Category: Competition