<!center><!video controls controlsList="nodownload" src="/video/Gameshows.mp4"><!/center><!br> <!center><!img src="/2019/images/menu/review.jpg"><!/center><!br> <!!! ALL-CON LLC>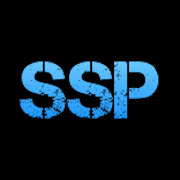 Independent Content

Succulent Sith Productions
---
FRI 3:00p.m.: Most Excellent Trivia (45 mins.)

Room: PECAN (2nd Floor, Back) Rated: Everyone

Produced By: Succulent Sith Productions

Speaking: Rebecca Thomas; Jamie Thomas
Celebrating the 30th anniversary of Bill and Ted's Excellent Adventure, come test your knowledge and find out if you are righteous or bogus.

Category: Game Show

---
SAT 1:00p.m.: Batman 30th Anniversary Trivia (45 mins.)

Room: PECAN (2nd Floor, Back) Rated: Everyone

Produced By: Succulent Sith Productions

Speaking: Rebecca Thomas; Jamie Thomas
It's been 30 years since the release of the Batman movie. Test your movie trivia knowledge. Win prizes and earn bragging rights.

Focusing only on the 1989 Batman movie.

Category: Game Show