<!center><!video controls controlsList="nodownload" src="/video/Gameshows.mp4"><!/center><!br> <!center><!img src="/2018/images/menu/review.jpg"><!/center><!br> <!!! ALL-CON LLC>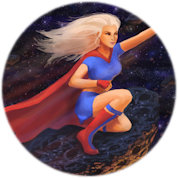 Kevin Beane

The Mocky Horror Picture Show

Kevin Beane is the comedy beat writer for Theaterjones and hosts the comedy improv game show QuizProv with Gallagher. Beane is a member of several Dallas-area improv comedy troupes including Autocomplete, Pre-School Fight Club and Dirty Dawg$.

---
SAT 11:00p.m.: The Mocky Horror Picture Show (2 hrs.)

Room: LALIQUE I [Ballroom Level] Rated: Mature

Produced By: The Mocky Horror Picture Show; Bacon Samurai Productions

What happens when you cross ''Mystery Science Theater 3000'' with the audience interaction of a ''Rocky Horror Picture Show'' screening? You get the Mocky Horror Picture Show, a live, interactive comedy show that lets the audience make fun of films using on-screen prompts and directions along with comedians Liz Barksdale, Kevin Beane and Danny Gallagher!
Speaking: Liz Barksdale; Kevin Beane; Danny Gallagher

Category: Activity