<!center><!video controls controlsList="nodownload" src="/video/Gameshows.mp4"><!/center><!br> <!center><!img src="/2018/images/menu/review.jpg"><!/center><!br> <!!! ALL-CON LLC>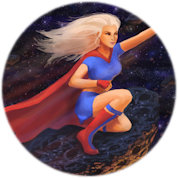 Liz Barksdale

The Mocky Horror Picture Show

Liz Barksdale performs with several improv comedy troupes in the Dallas area including ComedySportz Dallas at The Comedy Arena and Autocomplete. Currently, she directs the improv comedy troupe Gotham Staffing with the Alternative Comedy Theatre.

---
SAT 11:00p.m.: The Mocky Horror Picture Show (2 hrs.)

Room: LALIQUE I [Ballroom Level] Rated: Mature

Produced By: The Mocky Horror Picture Show; Bacon Samurai Productions

What happens when you cross ''Mystery Science Theater 3000'' with the audience interaction of a ''Rocky Horror Picture Show'' screening? You get the Mocky Horror Picture Show, a live, interactive comedy show that lets the audience make fun of films using on-screen prompts and directions along with comedians Liz Barksdale, Kevin Beane and Danny Gallagher!
Speaking: Liz Barksdale; Kevin Beane; Danny Gallagher

Category: Activity