<!center><!video controls controlsList="nodownload" src="/video/Gameshows.mp4"><!/center><!br> <!center><!img src="/2018/images/menu/review.jpg"><!/center><!br> <!!! ALL-CON LLC>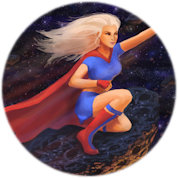 Adrian Harry

Bacon Samurai

---
SAT Noon: Next Issue Comic Book Podcast (45 mins.)

Room: LALIQUE II [Ballroom Level] Rated: Everyone

Produced By: Bacon Samurai Productions

Bacon Samurai Productions will record their special ALL-CON episode with an in-depth panel discussion on the importance of visiting your local Comics Shop... we'll talk why brick and mortar still matters, the impact of digital funny books, and why not to bail on retail just yet.
Speaking: Clay Harrison; Kyle Kondas; Adrian Harry; K-Zach Schrotter

Category: Podcast Recording

---
SAT 5:00p.m.: Just A Sec: The Geekly World News Podcast (45 mins.)

Room: LALIQUE I [Ballroom Level] Rated: Mature

Produced By: Bacon Samurai Productions

Your favorite Geekly World News Podcast is returning to ALL-CON! The Bacon Samurai crew brings you The Last Word In Nerd with an open mic forum on the state of the universe in Pop Culture fandom. Comedy, commentary, and Top 5 everything as we hit the stage for a very special episode.
Speaking: Danny Gallagher; K-Zach Schrotter; Adrian Harry; Clay Harrison; Kyle Kondas

Category: Podcast Recording