<!center><!video controls controlsList="nodownload" src="/video/Gameshows.mp4"><!/center><!br> <!center><!img src="/2019/images/menu/review.jpg"><!/center><!br> <!!! ALL-CON LLC>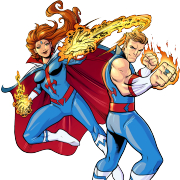 Andrew Farmer

Jedicole Universe's Hey Kids Comics

---
FRI 5:00p.m.: Cult Cinema Catacombs Live! (45 mins.)

Room: ELM (2nd Floor, Back) Rated: Everyone

Produced By: Cult Cinema Catacombs

Join the cast of Cult Cinema catacombs live as we discuss our podcast, the weird films we have uncovered, and field questions on why we do this, films you may want to know about, and much more.
Speaking: Roy Buckingham II; Andrew Farmer

Category: Discussion Panel

---
SAT 3:00p.m.: A PSA for PSAs (45 mins.)

Room: ADDISON LECTURE HALL (2nd Floor, Right) Rated: Teen

Produced By: Cult Cinema Catacombs

Whether you have seen them online, in your classroom, on television, or heard your parents discuss them, PSAs have existed for a long time.

Created with good intentions, most times they are executed with all the seriousness of a Disney Channel sitcom. Join us as we look and discuss some of the most imfamous examples of these PSAs.
Speaking: Roy Buckingham II; Taffeta Darling; Andrew Farmer

Category: Presentation