<!center><!video controls controlsList="nodownload" src="/video/Gameshows.mp4"><!/center><!br> <!center><!img src="/2019/images/menu/review.jpg"><!/center><!br> <!!! ALL-CON LLC>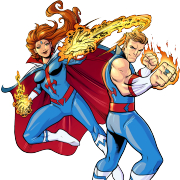 Charles Poynter

Chaks Productions

Charles Poynter of Chaks Productions has been cosplaying since 2014.

Inspired by the work of others, he created Emmet from the LEGO movie for Dallas Comic Con that same year and took home the award for Best Craftsmanship. Since then, he has become a familiar face at numerous conventions and charity events across north Texas.

Featuring a unique cast of cosplay characters, Charles pushes himself with each creation, trying to capture every last detail of each character he portrays, using a wide array of mediums ranging from 3D printing to prosthetic appliances.
A strong proponent of ''cosplay without discrimination'', he encourages cosplayers to costume up, have fun and show their support for the hobby and others who participate in it.

---
FRI 7:00p.m.: Nailed It! Cosplay Edition (4 hrs.)

Room: MESQUITE (1st Floor, Right) Rated: Everyone

Produced By: Chaks Productions; Candy Skull Cosplay; Imaginary FX

Can you recreate an award winning costume with a selection of crafting materials, two hours and sheer determination?

Join Charles Poynter of Chaks Productions, Kevin Lewis of Imaginary FX and Gabby Reed of Candy Skull Cosplay as they guide, critique and declare a winning (and often hilarious) costume!

For the curious... an onlooking audience is also welcome! Come in and watch the fun!
Speaking: Charles Poynter; Kevin Lewis; Gabby Reed

Category: Activity